Killing Words
After having his home ransacked for the umpteenth time in a row, the Evil Overlord decides to take matters into his own hands and addresses the root of his problems: the nearby village that won't stop sending adventurers to his place because apparently hiring monsters is not well-seen.
But he needs time to amass a small army and destroy the ignorant villagers. Watching the adventurers and villagers from afar, waiting for a weakness to exploit, the opportunity arises: the adventurers kill an unarmed villager!
Persuading a dead villager - well, zombified now - to deceive the adventurers and leading them into deadly traps should be easy.

Type to persuade the adventurers
Your weapons are your words and your cunning. Type the words to get the adventurer's attention and lead them to mortal peril!
You stand in the middle of the crossroads, word in tongue and angelic expression in a rotting face. An adventurer approaches you, confused and not knowing where to go. There are three paths before him; time is running out and he wants to know your opinion because you seem like a knowledgeable fella.
Your words sound concerned and caring to the adventurer's ears, but he doesn't know you are deceiving him. Where should only be a measly bat there is a terrifying devil captain, ready to crush the unsuspecting adventurer!
Multiple levels, multiple difficulties
As time goes on, the adventurers step up their game and start sending more powerful units. Beware of powerful adventurers!
But don't fret, you are not alone in this task. Your new boss has put some monsters at the end of the roads you can send adventurers to, and these monsters are eager to start working - they've been promised a salary raise if they perform well. When a monster defeats an adventurer, its maximum level will raise (up to 90) and it will start healing.
Choose carefully where to send the adventurers so you can level up your monsters and make a weak bat into a powerful doped bat (Strong wings and healthy gums are a must for bats!).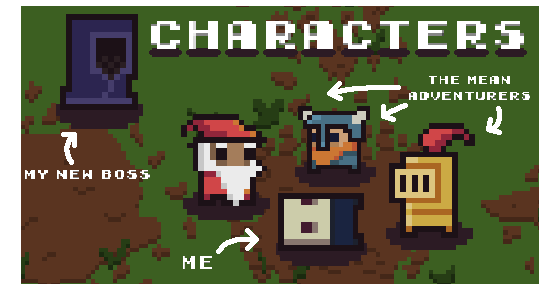 A zombie main character
Yeah, you are a zombie! But you are not decaying yet, just pale and with dark bags under your eyes - just like a normal person.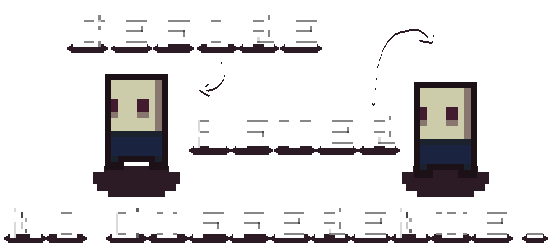 The entrepreneur Overlord
How can anyone dislike this guy?! Well, it's obvious the rest of the world is jealous because he is so successful in his business. He can talk about it for hours but you have yet to understand exactly what this guy does.

He also breeds monsters as a hobbie.

Mean adventurers
These dudes mistreated you and ultimately killed you in cold blood for a bag of coins. Now it's your time to get revenge!

It's easier saying it than doing it! Type the words to get the adventurers attention - only letters will appear -, then press SPACE to start choosing a direction for the gullible adventurer (pressing SPACE again will switch the direction).
When you start typing other words, press ENTER or after certain time has passed the adventurer will accept your suggestion and start walking towards his destiny (hopefully a deadly one).



Did you like the game? The comment section is right here, just a few lines under this; tell us what you liked, what could be improved...
If you liked this game, consider buying us a coffe!
| | |
| --- | --- |
| Status | Released |
| Platforms | Windows, macOS, Linux, HTML5 |
| Authors | Otter Games, Alejandro Royo, Patricia Lazaro |
| Genre | Action, Educational |
| Made with | Godot, Aseprite |
| Tags | 2D, Casual, Cute, Pixel Art, Short, Singleplayer, Typing |
| Average session | A few seconds |
| Languages | English |
| Inputs | Keyboard |
| Accessibility | Subtitles |
Download
Click download now to get access to the following files:
WIN_KillingWords_1.2.1.zip
20 MB
OSX_KillingWords_1.2.1.zip
22 MB
Linux_KillingWords_1.2.1.x86
45 MB
Comments
Log in with itch.io to leave a comment.
There seems to be a bug in the web version of the game, working on it. You can download any other version to play it.

Thanks for reaching out!
Hello everyone! We have just updated the game with some Quality of Life fixes; we have more content updates coming soon.
We hope to see you on the word realm!🥳🥳🥳
Hey, I just played your game.


Here are my feedbacks on it :
- Super appropriate sound design/ambiance
BUT a bit repetitive when playing (even more when it's the same
for each level)
- Hopefully we can skip text when restarting
- Design/art is super nice
- Game gives feedbacks so it's satisfying

Things you should consider to improve according to me :
- Words saying by adventurers seemed a bit unrelated to the general
universe of the game (maybe consider words which refer to the fantasy/
medieval world your game seems to belong
- Maybe consider adding some variety to the gameplay because it's a bit
repetitive (I think I play until level 4) don't know if it changes after.
- Bit small when playing web version (hard to read some text)
Congrats nevertheless, your game is impressive and clearly we can feel

the work behind :D
First and foremost, thank you very much for your feedback! Addresing your issues:
To skip the text, you can press ESCAPE (keep pressing it), then it skips a dialogue. Do you think it should skip the entire cutscene?
Really like your suggestion about fantasy words!
We'll add a 'launch in fullscreen' option for the web version so it doesn't look so small.
The characters are from 0x72 and Superdark. The full credits are in the last image of the game page or at the end of the game :)